We are the manufacturer of medical rubber finger cover to be used as the important component for TUR drape. The application of this item is a component to TUR / Urology Drape.
Our production lines are special made machines and are able to produce the 100% natural rubber latex, mixed natural rubber latex with latex free and 100% latex free materials. Our machines can produce the product thickness up to 0.8mm, product diameter up to 35mm and product length up to 100mm.
We have various type of sizes for rectal examination / TUR drape / Urology drape / Surgical drape as per customer order. All the medical rubber finger cover products are packed in double plastic bags with a quantity of 100 pcs per bag and packed in carton with 30 bags per carton. Our ranges of medical rubber finger cover products are as per Article No:-
TCS-MC01
Type of material:
100% Natural Rubber,
Mixed Natural Rubber With Latex Free
100% Latex Free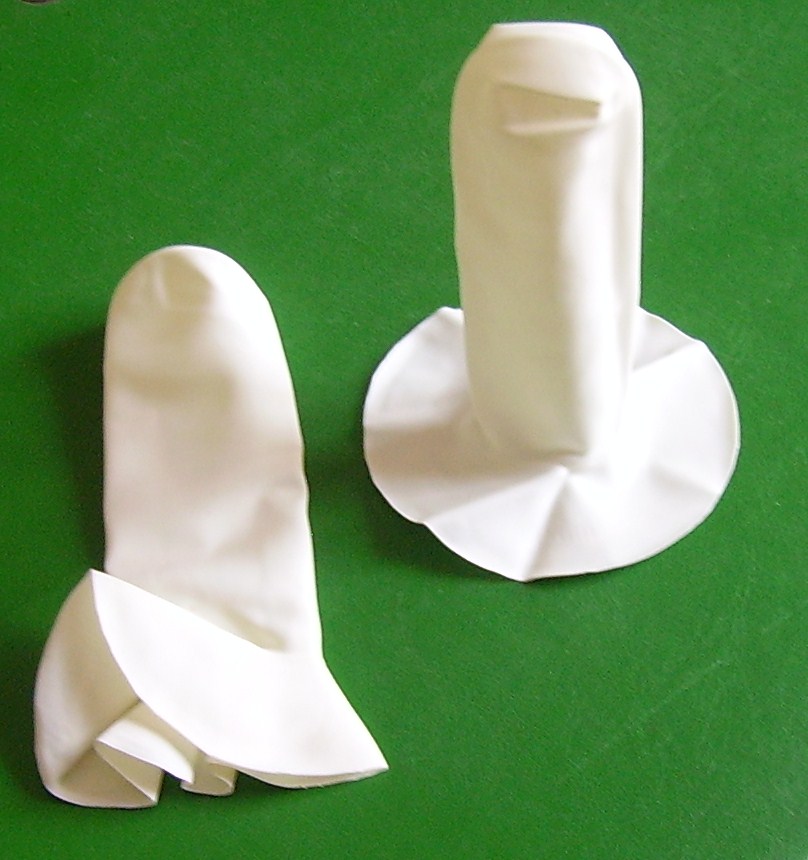 This product is with the specification as below:
Product Diameter: 26mm +/- 2mm
Product Length: 89mm +/- 4mm
Product Thickness: 0.25 to 0.30mm (Single Layer) +/- 0.08mm
Base Diameter: Max 68mm* +/- 2mm
Colour: Ivory White & Beige
Shelf Life: 1 to 3 years
Note: *Base Diameter, we can die cut for 60mm, 63mm, 65mm & 68mm +/-2mm
Product Application: For TUR Drape, Medical purpose & Rectal Examination
Characteristic: 100% Latex Free, Low Protein / Protein Free, Powder Free & Chlorinated
Sterilization Process: OK for Gamma & ETO process.
Bio-compatibility & Hypersensitivity Test: Done by TUR drape customers and Pass
Condition of storage to avoid product deterioration and shelf life issue: 
Avoid direct sunlight, keep indoor & avoid hot area, store at temperature at between 10 to 25 degree Celsius and a relative humidity at between 40 to 60 percentages.
We have many types of Medical Rubber Finger Cover for TUR drape.
If you need more info, please email to us at admin@tcsqp.com.my
Thank you.
Yours truly,
The management of TCS Quality & Productivity Sdn Bhd